The following videos deal with the inevitable collision between the way our world is now and what it will be and should become later. Common themes in the videos include the coming exhaustion of net-positive petroleum, the intensifying financial and monetary tyranny imposed on Humanity, and the increasing invincibility of the Technocracy as it seeks to impose full-spectrum domination and turn the planet into a plantation.
If we make wise choices and insist on their implementation, our future can be bright. Our choices are pretty straightforward: we can choose an artificial neo-feudal future – with increasing concentration of power, wealth, and privilege – or we can choose a natural and egalitarian future characterized by decentralization. diversification, and diffusion of power, wealth, currency, and industry.
In the meantime, look for ever-more extreme vampire-bankster shenanigans, intensifying unconstitutional militarization of law enforcement and government agencies (in the name of "fighting terrorism", of course), increasingly obscene laws and regulations regarding your right to produce or access food and water, and dwindling options for where to buy and sell and how to execute the associated payments.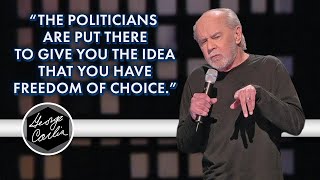 LANGUAGE WARNING - Life is Worth Losing - George Carlin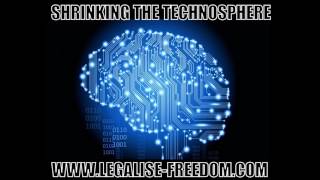 Dmitry Orlov - Shrinking the Technosphere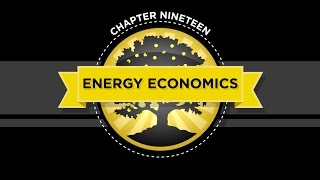 Chapter 19 - Energy Economics - The Crash Course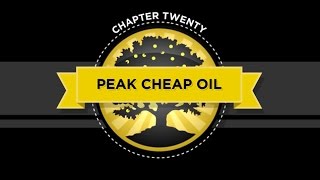 Chapter 20 - Peak Cheap Oil - The Crash Course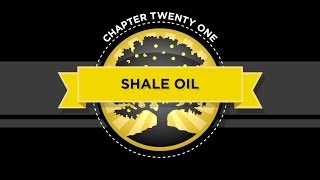 Chapter 21 - Shale Oil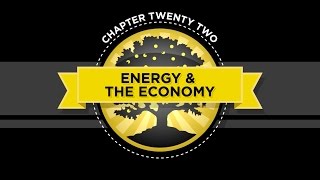 Chapter 22 - Energy and the Economy - The Crash Course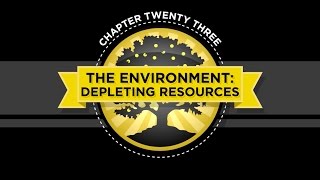 Chapter 23 - Depleting Resources - The Crash Course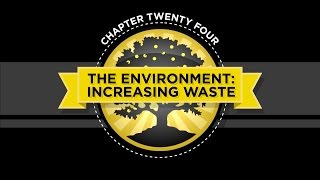 Chapter 24 - Increasing Waste - The Crash Course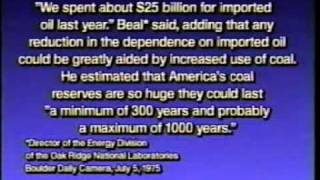 Albert Bartlett - Population and Energy
LANGUAGE WARNING - Life is Worth Losing - George Carlin

WARNING! Strong language. George Carlin exhibiting the Irish genius for simply cutting to the chase and telling it like it is.

Dmitry Orlov - Shrinking the Technosphere

Dmitry Orlov discusses his book Shrinking the Technosphere: Getting a Grip on the Technologies that Limit our Autonomy, Self-sufficiency and Freedom. Over the past two centuries we have witnessed the wholesale replacement of most previous methods of conducting both business and daily life with new, technologically advanced, more efficient methods, but what exactly is progressive or efficient about this new arrangement is hardly ever examined in depth. If the new ways of doing things are so much better, then we must all be leading relaxed, stress-free, enjoyable lives with plenty of free time to devote to art and leisure activities. But a more careful look at these changes shows us that the rapidly evolving brave new world of gadgets, gizmos and constant connectivity is instead a metastasising matrix of manipulation and control in which we have become slaves to money and machines. Creeping ever closer to outright omniscience, the Technosphere is an emergent intelligence in its own right. The harm to the environment, society, and our individual lives is plain to see, but is brushed off amid hollow mantras about productivity, progress, and the graven idol of economic growth. Shrinking the Technosphere guides readers through the process of bringing technology down to a manageable number of carefully chosen, essential, well-understood, and controllable elements. It is about regaining the freedom to use technology for our own benefit, and is critical reading for all who seek to get back to a point where technologies assist us rather than control us. The endgame of the Technosphere is total domination; the outcome will be total destruction. But can humanity take back control before digital Armageddon finally dawns?

Chapter 19 - Energy Economics - The Crash Course

The central point to this latest video is this: as we've shown in previous chapters of the Crash Course, our global economy depends on continual growth to function. And not just any kind of growth; but exponential growth. But in order to grow, it must receive an ever-increasing input supply of affordable energy and resources from the natural world. What I'm about to show you is a preponderance of data that indicates those inputs will just not be there in the volumes needed to supply the growth that the world economy is counting on. In short, on top of all the debt and other economic messes we've made for ourselves, constraints from the natural world will increasingly place limits on economic growth in a way we haven't had to deal with over the past century. This is why I'm so confident in the claim that the next 20 years will be completely unlike the past 20. So understanding the dynamics at play here is key to forecasting what the future will be like. Since energy is the master resource, that's where we're going to start.

Chapter 20 - Peak Cheap Oil - The Crash Course

Energy is the lifeblood of any economy. But when an economy is based on an exponential debt-based money system and that is based on exponentially increasing energy supplies, the supply of that energy therefore deserves our very highest attention. But we need to be careful here because it's a mistake to lump all types of energy together because they have very different uses in our economy and they are not interchangeable. What we're going to examine in this chapter on Peak Cheap Oil is transportation fuels. The liquids we put in our trucks and cars and airplanes. Why? Because 95% of everything that moves from point A to point B across the globe does so based on petroleum derived liquid fuels. This makes petroleum quite special and unique. And despite vastly increasing the global spend on oil operations, despite the shale oil "miracle" so loudly touted by the press -- global production remains nearly unchanged. In just a few short years, it's now costing us double to extract roughly the same amount of oil out of the ground. What's clearly at work here is that we're finding more oil, but it's expensive. Yet total global demand for oil will climb as developing countries expand their economies and world population continues to grow. Competition for hydrocarbons will become more fierce than it has ever been. I'm soft-pedaling this to an enormous degree. Let me be blunt. If we are already at peak, as the data suggest is possible, then we are all in trouble.

Chapter 21 - Shale Oil

If you've watch the previous video chapter on Peak Cheap Oil, you may be wondering how any of that could be still be true given all the positive recent stories about shale oil and shale gas , many of which have proclaimed that "Peak Oil is dead". The mainstream press has faithfully repeated every press and PR statement made by the shale producers. And if you simply followed the headlines, you might even believe this about the US: - It is soon going to be energy independent, - Its oil production will surpass even Saudi Arabia putting it in the number one spot,and - The US will even be exporting oil again like the days of old. The only problem with this story is that it is misleading in some very important ways. And entirely false in others. Here are there are five main things to know about the shale plays. 1. They deplete very quickly. The typical shale, or tight rock, well production declines by 80% to 90% within three years. 2. They are expensive. All oil and gas coming form them is several times more expensive than what we got from conventional oil plays. 3. They are environmentally damaging because the fracking fluid is highly toxic and much of it escapes during the blowback process and sometimes water wells are contaminated. 4. Because each well has low flow and depletes quickly, massive numbers of wells must be drilled creating significant infrastructure damage to roads and bridges. Currently no state or municipal authorities are capturing anything close to the total cost of the infrastructure damage from the shale operators which means taxpayers are gong to be left paying those bills. 5. Not all shale plays are created equal – some are vastly superior to others. And even within a given play there are sweet spots and dry holes which can only be determined by punching a well in and seeing what comes out. Some call this the 'mapping by braille' approach. When we put all of these together it adds up to a very expensive set of plays that will only last for a very short while. To the extent that mainstream press has been conveying the message that peak oil is dead and that our energy concerns have been laid to rest is the extent to which they have been misleading us. In many ways, the increased crude output from shale plays has bought us some time. We can either use the temporary boost in energy supplies, expensive though they are, to build towards a future when these too eventually run out, or we can use them as an excuse to carry on with business as usual. If we do choose business as usual as our operating strategy - I use that word very loosely – then we will just march straight into the shale oil peak around the year 2020 and be very disappointed with ourselves and our utterly inappropriate transportation infrastructure.

Chapter 22 - Energy and the Economy - The Crash Course

Why society will be forced to become less complex In the past few chapters on Energy Economics, Peak Cheap Oil, and the false promise of Shale Oil, we've gone into great detail to show how our economic growth is deeply dependent on our energy systems. Here's how it all sums up. There are some knowns: We know that energy is required for both growth and complexity. We know that surplus energy is shrinking. We know that the age of cheap oil is over. And we know that because of this oil costs will consume an ever-greater proportion of our total budget. And with these known facts, come along specific risks. There is the risk that our exponential money system will cease to operate in a world of declining energy surplus. It is designed for a world without limits – a world of endless growth. And there is the risk that our society will be forced to become less complex - a loaded statement if ever there was one. Each one of these known facts adds to each one of the stated risks and that is what The Crash Course is about: assessing those risks and deciding what, if anything, a prudent adult should do about adapting to these realities and facing these risks. Putting these together, the predictions in video below become so easy to make they don't feel like predictions at all; just inevitable facts.

Chapter 23 - Depleting Resources - The Crash Course

Why scarcity will define the future. When we wander over to the third E in this story – the Environment - we note two things: both the increasing demand of exponentially more resources being extracted from the ground and exponentially more waste being put back into various ecosystems. Because we are trying to assess here whether we can justify ever-increasing amounts of money and debt, for now let's just concern ourselves with the resources we take from the natural world to support our global economy. Oil is not the only essential resource that is fast becoming more expensive to produce, harder to find, or both. In fact, we see an alarming number of examples depletion of critical resources that almost exactly mirror the oil story. First we went after the easy and or high quality stuff, then the progressively trickier, deeper and or more dilute stuff. The bottom line is this: we, as a species, all over the globe, have already mined the richest ores, found the easiest energy sources, and farmed the richest soils that our Environment has to offer. We have taken several hundreds of millions of years of natural ore body, fossil energy deposition, aquifer accumulation, soil creation, and animal population growth -- and largely burned through them in the few years since oil was discovered. It is safe to say that in human terms, once these are gone, man, they're gone. So, if we are getting less and less net energy for our efforts, and the other basic resources we need to support exponential economic growth are requiring a lot more energy to extract because they are depleting, then does it make sense to keep piling up exponentially more money and debt? Isn't it just common sense to observe that money and debt have to exist in some sort of relationship and proportion to primary and secondary wealth?

Chapter 24 - Increasing Waste - The Crash Course

Following up on the previous chapter focusing on human-caused resource depletion, the other disheartening part of the story of the environment concerns the things we humans put back into it, and the impact they have on the ecosystems that support all of life -- ours included. Like the economy, ecosystems are complex systems. That means that they owe their complexity and order to energy flows and, most importantly, they are inherently unpredictable. How they will respond to the change by a thousand rapid insults is unknown and literally unknowable. Like any complex system, an ecosystem will tend to remain in a stable form until the pressures become too great and then they will suddenly shift to a different baseline and exist there for a while. That is, instead of having some magical preferred equilibrium, they have many -- and some of those will be decidedly less or more awesome for humans to exist within. If the world tips from a stable climate to a less stable one, as it has done many times in the past, then growing enough food for everyone will become difficult if not impossible. An ocean acidified will remain that way for possibly hundreds of thousands or even millions of years. Overly-depleted cod fisheries will take many decades to recover, if and only if they are not fished in between. A species wiped out remains that way forever. An overpumped aquifer may take thousands if not tens of thousands of years to recharge. There are a hundred flashing red warning signs coming to us from the environment, the Earth, and all of its supporting ecosystems. Either we get off the 'growth at any cost' express train or we risk wrecking important, valuable, essential and beautiful species, ecosystems and support systems that we rely upon for our health, our wealth, and our happiness. Once again, you and I do not have any particular need for constant exponential economic growth. It is only our money system that has that demand. Either we figure out a way to live on our own terms or we'll simply default into doing the things that our money system demands of us. The former has a possible future; the latter does not.

Albert Bartlett - Population and Energy

An oldie but goodie from the early 1990's. The late Prof. Al Bartlett presents his trademark lecture on the exponential function and the implications of its properties to our economic and energy future. I personally have problems with a few of Prof. Bartlett's premises, conclusions, or implications as presented in the video, but i see no escape from his general claim that a continuous-growth-based economy is doomed on a finite planet.